Drywal Repair Contractor in Ventura, CA
Since 1977, Mighty White Ceilings & Walls has been the premier drywall repair contractor for homes in Ventura, Saticoy, Casitas Springs, El Rio, and Oxnard, CA. We take pride in delivering superior workmanship to every customer we serve and strive to cultivate relationships that are built on integrity and honesty. We're proud to have built an enormous client base on our reliability, honesty and competitive pricing!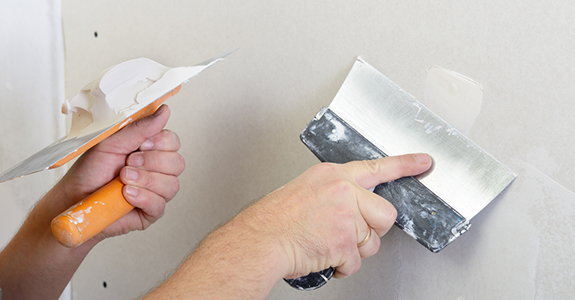 Comprehensive Ceiling and Drywall Repairs
It's amazing what a few simple patches to your drywall and a fresh coat of paint on your ceiling can do for a room. At Mighty White Ceilings & Walls, our drywall contractors know better than most—we've been touting the restorative benefits of ceiling and drywall repair since 1977! Over the years we've helped numerous homeowners breathe new life into their homes with simple repairs and exceptional attention to detail, and when it comes to drywall and ceilings, we're unsurpassed in our knowledge and capabilities. It's our mission to bring your drywall and ceilings up to a superior level of quality that truly lends life and comfort to your room!
From basic drywall texturing to complete drywall patching to acoustic ceiling repairs, we do just about anything that's required to restore the integrity of your walls and ceiling. We have more than just the tools to get the job done: we're also equipped with years of experience and an ingrained knowledge of exactly what needs to be done to get superior results. When you choose us for wall and ceiling service, you're making a choice for quality right down to the foundation—not just a quick fix that'll lead to more problems in the future. Take a look at why we continue to be the number one resource for wall and ceiling services, then contact us today:
We're a California State Certified contractor (Lic. #356331)
We are fully licensed, bonded and insured for your peace of mind and protection.
We're a locally owned and operated business out of Ventura, CA.
Our prices are competitive and our capabilities are expansive!
All work is guaranteed.
We're available to answer question and give free and timely estimates.
---
Areas Served
Offering drywall repair and more throughout Ventura County, CA. We proudly serve the following areas:
Ventura, CA
Camarillo, CA
Oxnard, CA
Santa Paula, CA
Fillmore, CA
Moorpark, CA
Thousand Oaks, CA
Westlake Village, CA
Oak View, CA
Mira Monte, CA
Meiners Oaks, CA
Ojai, CA