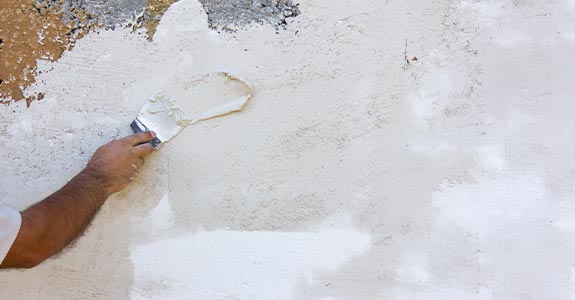 Given the choice between a flat finish and wall texturing, many of our customers choose to go with a textured finish. Mighty White Ceilings & Walls is experienced in delivering a full range of textured finishes to complete any job, and can match existing wall texturing for repairs or new installations. Whether you prefer swirls, knockdown, popcorn or a different texture, count on us to portray it on your walls with perfect detail.
Drywall Texturing Options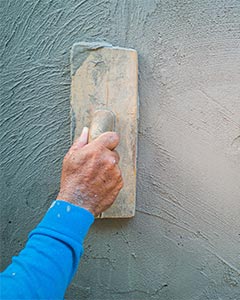 Wall texturing adds a perfect finish to drywall to give it depth and appeal, so it's more than just flat and matte. Whether it's drywall in your main living area, basement, garage or outdoors, different textures can be useful in establishing a specific style or aesthetic. Our drywall experts can bring a wide variety of styles to life on your walls, including all of these classic options:
Knockdown
Popcorn
Comb
Orange peel
Sand swirl
Slap brush
Smooth
Our ability to texture in different intensities also allows room for customization, such as a heavy orange peel texture or soft popcorn texture.
Texture Matching
Already have existing drywall that's being repaired or added to? We have the ability to perform wall texture repair, hiding newly-taped or mudded drywall from patches, panel replacements and other repairs. We're the best in Ventura, CA when it comes to repairs and when we're done, the texture will be so flawless that you'll never suspect there was ever any damage. Instead, expect seamless texture all the way across.
Get a Clean, Finished Look
Adding texture to your drywall gives it a finished appeal that's ready to paint or be left as-is. Either way, the professionals at Mighty White Ceilings & Walls are committed to leaving behind finished, textured drywall that looks great. Contact us today at 805-340-2305 for more information about drywall texturing options or finishing services.