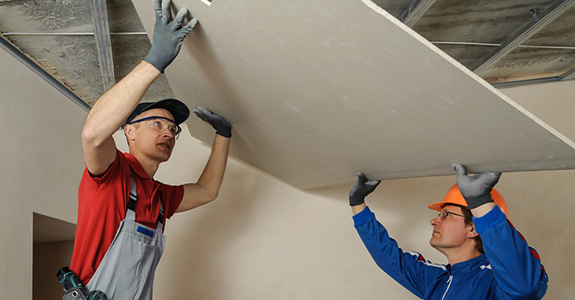 Drywall Texturing, Acoustic Ceiling Resprays, & More
The walls and ceiling of your space are critical components to the look, feel and atmosphere of the room. Walls with holes in them or cracked ceilings are going to detract from your space and can make it hard to feel welcome or comfortable—not to mention detract from the value of your home overall.
Mighty White Ceilings & Walls is here to make sure your walls and ceiling are tended to with the utmost care and that they're adding depth and dimension to your space, in a way that makes it inviting and appealing. Some of the critical services we're pleased to offer homeowners include: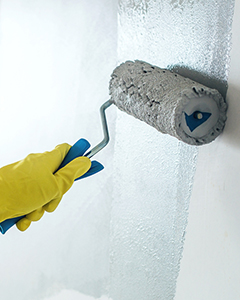 Drywall texture repair: If your drywall has holes or cracks in it, let us soundly repair these things to present a clean façade that's ready for you to customize with our drywall texturing service.
Drywall patching: Major holes in your drywall—like those from preexisting installations or fixtures—can instantly detract from a room. We can patch and blend these holes to make sure there's no trace they were ever there with our drywall repair capabilities.
Wall texturing: Need to give your drywall that "completed" look? We provide wall texturing that will ready your drywall for priming, painting or whatever finishing comes next.
Texture matching: After repairs to drywall, you'll need wall texture repair to match the existing texture. Not only can we provide retexturing services, we'll match existing textures perfectly to make your façade seamless.
Acoustic ceiling removal: Acoustic ceilings can be tremendously difficult to remove without creating an even bigger mess. We streamline the process and make sure your outdated acoustic ceiling is quickly removed so work can begin on refinishing it. We handle popcorn ceiling removal as well.
Acoustic ceiling respraying: To restore damaged or old dingy acoustic or popcorn ceiling to its original condition.
Acoustic ceiling repairs: Acoustic and popcorn ceiling repairs can be difficult since virtually any alterations are going to result in noticeable breaks in the texture. We're able to make repairs and retexture in a way that leaves behind no trace of the improvements made!
Painting repair work: Is your paint cracking, peeling, chipping or just poor in its application? We can remedy most painting issues and can provide you with results that are beautiful and clean.
Ceiling painting: Painting a ceiling doesn't have to be messy. In fact, with our team on your side, it's made simple and quick! We'll make sure your ceiling gets the coat it needs to bring the room together with a clean finishing touch.
If you desire any of the services listed above or want to inquire about our capabilities in regards to your walls and ceilings in Ventura, Saticoy, Casitas Springs, El Rio, or Oxnard, CA, please don't hesitate to contact us by calling 805-340-2305 today!