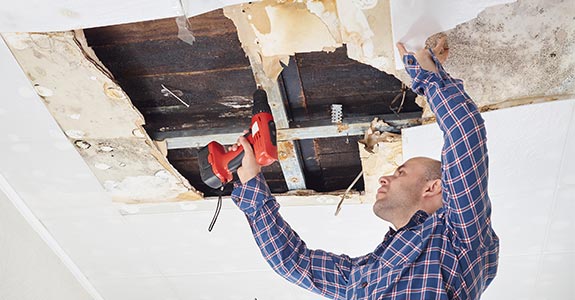 Cracks or holes in your drywall can be unsightly, and could get worse if they're not properly repaired by a professional. When you need drywall repair in Ventura, CA, call Mighty White Ceilings & Walls. Drywall repair and patching is our bread and butter, and we'll have your walls looking flawless again in no time at all. Our attention to detail and careful consideration for technique means repairs that are virtually undetectable.
Our approach to drywall repair operates on a case-by-case basis, so we can make sure we're delivering the right repair for the damage. We do the work right, and the results show it.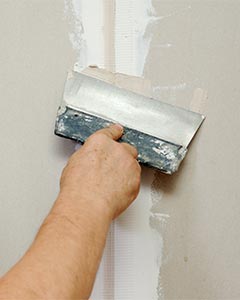 Repair: Damage to drywall can take many forms, from cracks and small holes to divots and gouges. We're the authority on all forms of drywall repair, no matter the damage. We'll restore the façade of your drywall to a flat, even pitch and make sure there's no trace of damage, no matter how severe it was.
Patching: For large holes, homeowners in Ventura, CA may need more extensive drywall patching. This may include creating a mesh patch, cutting out a portion of the drywall to replace it or even replacing an entire panel. We do the work, no matter how invasive, to make sure the finished product is flawless.
Retexturing: If your damage drywall was textured, we can replicate that texture in our finished repairs. You'll never be able to tell there was work done, and it'll look seamless no matter how closely you look. Our work speaks for itself in the flawless results we achieve.
From basements to bathrooms, bedrooms to anywhere else in your home that needs it, we're the authority on drywall patching and repairs. Contact Mighty White Ceilings & Walls today at 805-340-2305 and get results that leave your walls looking like-new. We welcome projects big and small.